Competitions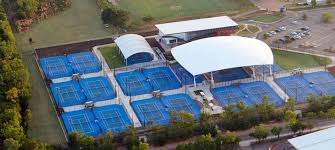 Feeling competitive?
Juniors: Join the Friday Junior Match Play competition.
Short Court Warriors Match Play - Friday 5:30 pm - 6:30 pm Designed for junior players to begin their match play journey
Green Ball & Hard Ball Match Play - Friday 5:00 pm - 6:30 pm
Adults: While we grow our base of engaged players those wishing to access competitive play can join a Gardens Tennis Competition as teams or individuals.
Enjoy a home court experience at Darwin's major tournaments by making the Darwin International Tennis Centre your training base. As the premier tournament venue, we host events from ITF International Events, Tennis Australia Australian Ranking Events and UTR Tournaments. Watch or play, speak to us to get involved in the highest quality tennis on offer in the Territory.