Competition
CDTA grand finals results 2021
Thu, 01 Apr 2021 00:00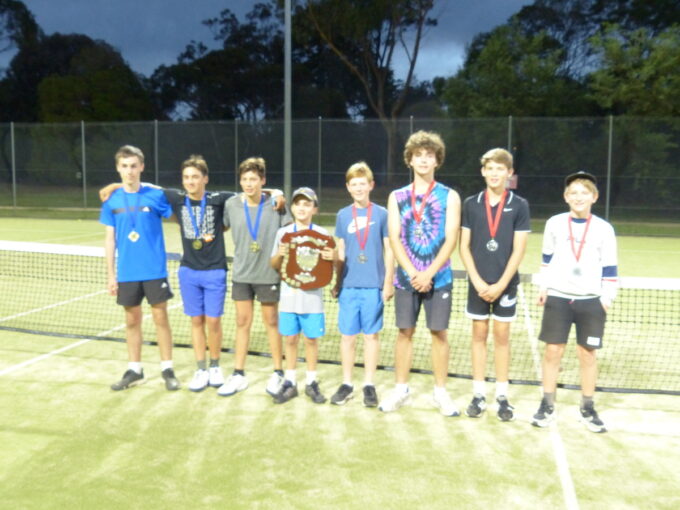 CDTA Grand Finals - Some Great Close Matches
Section 2
On Friday 26 March we had a closely fought Grand Final between the highly favoured Newstead Sec 2 team against Castlemaine Rinky. Newstead came out on top 4 matches 10 sets to 2 matches 6 sets. But 2 of Newstead's wins were in tie-breakers, and had a few points in each of those matches gone the other way then Rinky could have won 4 matches to 2 themselves.
Section 2 players
Section 3
On Saturday 27 March we had an even more stunning close match. Castlemaine Aces and Castlemaine Chargers fought out the match and to great surprise for everyone it came down to one game in the end - Aces won 3 matches all, 7 sets all, and 31 games to 30!
Section 3 players
Junior 1
On the same morning there was another all-Castlemaine affair in Junior One between Castlemaine Fire and Castlemaine Sharks. Fire won all 4 singles to seal the match, but then Sharks bounced back and won both doubles to end in a 4 matches 9 sets to 2 matches 5 sets result in favour of Fire.
In total all 4 CDTA Clubs - Castlemaine, Newstead, Harcourt and Maldon had great seasons and much good tennis and good sportsmanship was on display throughout the season. A special thank-you to all parents, Team Managers and Club and CDTA Officials who all put in so much effort.
Junior 1 players
Special thank you to all our team managers who did a great job this season.