Club
Club Championships 2019 Results
Mon, 25 Mar 2019 00:00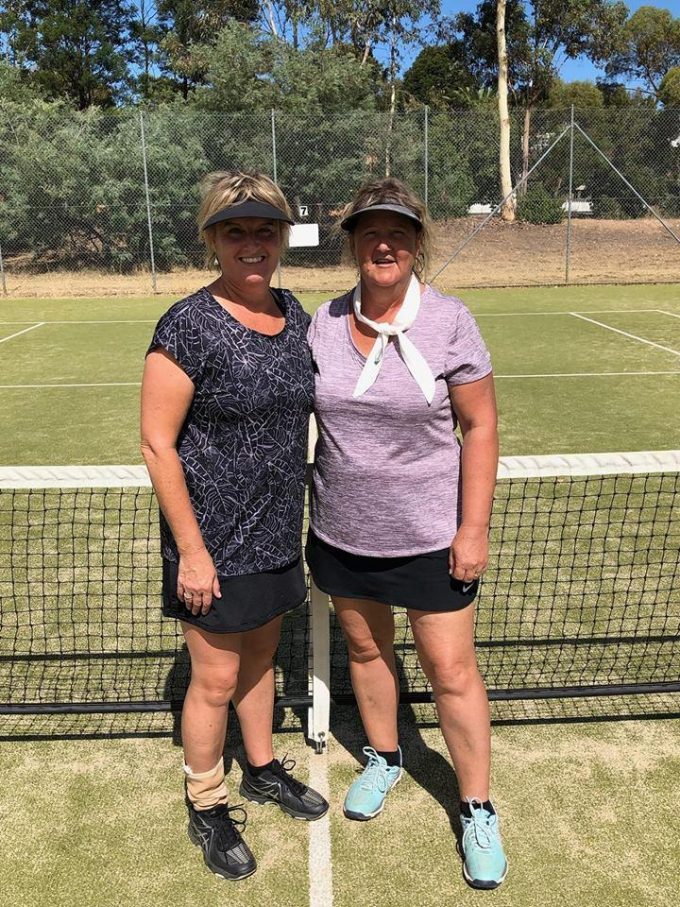 Women's singles final - Helen 6-0, 6-4
On a warm, windless evening, a good sized crowd watched Helen Kaptein play Demi Kowal for the women's singles title. It was aggressive tennis from the first serve and it looked like a 3-set thriller was inevitable. But many matches, particularly finals, are decided by a few key points. Helen won the first set 6-0 but the flow of play felt more like 3-3.
In the second set Demi adopted the "hit the ball really hard" strategy and winners started to flow, it looked like she might level the match. But Helen has stacks of trophies and flags for a reason. Receiving at 4-4 she hit two winners down the line, got the break and served out the match.
Too good... this time round. Let's hope they meet again next year. We might make them play best of 5, just so we can enjoy the show.
Demi Kowal and Helen Kaptein - Women's singles finalists
Men's singles final - Brodie 3-6, 6-1, 6-2
Our top seeds, Brodie Murray and Leigh Campbell, made it to the final without dropping a set. It was a match of contrasting styles - Brodie's athleticism, consistency and counter-punching vs Leigh's shot-making and aggressive net play.
Leigh was best early and won the first set 6-3, but Brodie settled and won the second and third sets 6-1, 6-2. In the end Brodie's patience and fitness out-lasted Leigh's know-how and shot-making. The match went for just under 2 hours.
That's two club champs in a row for Brodie and he's improving each year, so he'll be ready for a third in 2020. Some players have suggested Brodie play in gumboots or carry a few bricks to even things up - worth a thought ☺.
Leigh Campbell and Brodie Murray - Men's singles finalists
Doubles final - Linda and Maree 6-4, 6-2
Congratulations to Linda Holden and Maree Sartori for winning the doubles grand final 6-4, 6-2 against Brett Fitzpatrick and Paul Puttifoot.
It was an entertaining match (the crowd was disappointed it didn't go to 3 sets) with plenty of aggressive action on the net, and played in good spirits.
That's yet another trophy for Linda and Marie, they've won almost everything that's on offer.
Linda Holden and Maree Sartori - 2019 doubles champs
Special thanks to President Sam Beckett who organised and ran the club champs and umpired the men's final. He's also been busy raising funds for the club in the carpark during the Castlemaine Festival, working on the club's master plan and a 1000 other things. Please say thanks to Sam for all his hard work when you next see him.