Competition
Waverley grand Finalists
Wed, 30 Mar 2022 00:00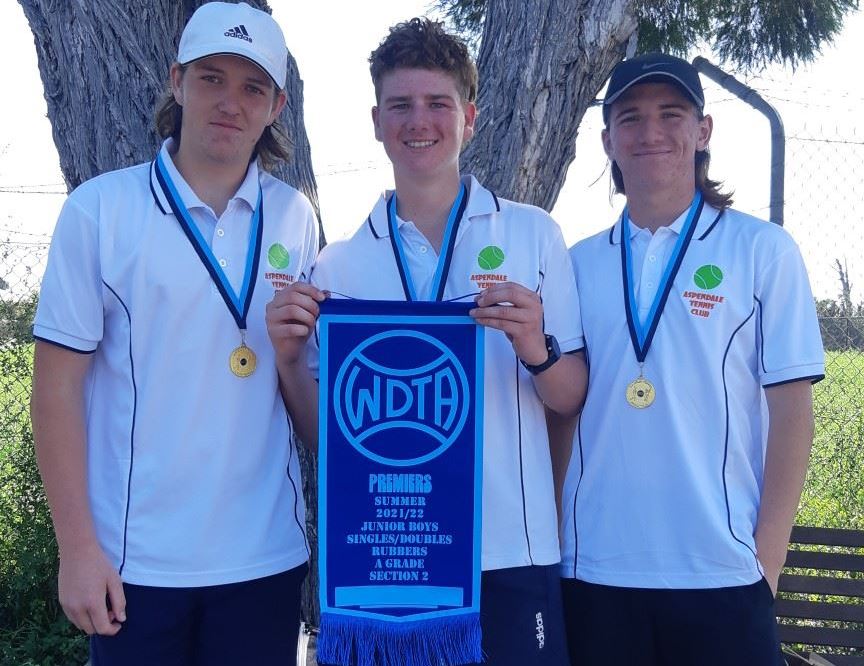 Congratulations to our Waverley comp Grand Finalists and winners
We had three teams competing in the Saturday Waverley comp grand finals which is a terrific effort.
Nicholas, Hamish and Cooper were runners up in A Res 1 Junior boys.
Riley, Brodie and Ben were winners in the A2 Junior boys.
In the seniors Ben, Ethan and Shaun were winners in the A10 Singles and Doubles
Please see pictures of all the teams including A10 team mascot.
All teams are fronting up again next season probably in higher grades.