Club Coaching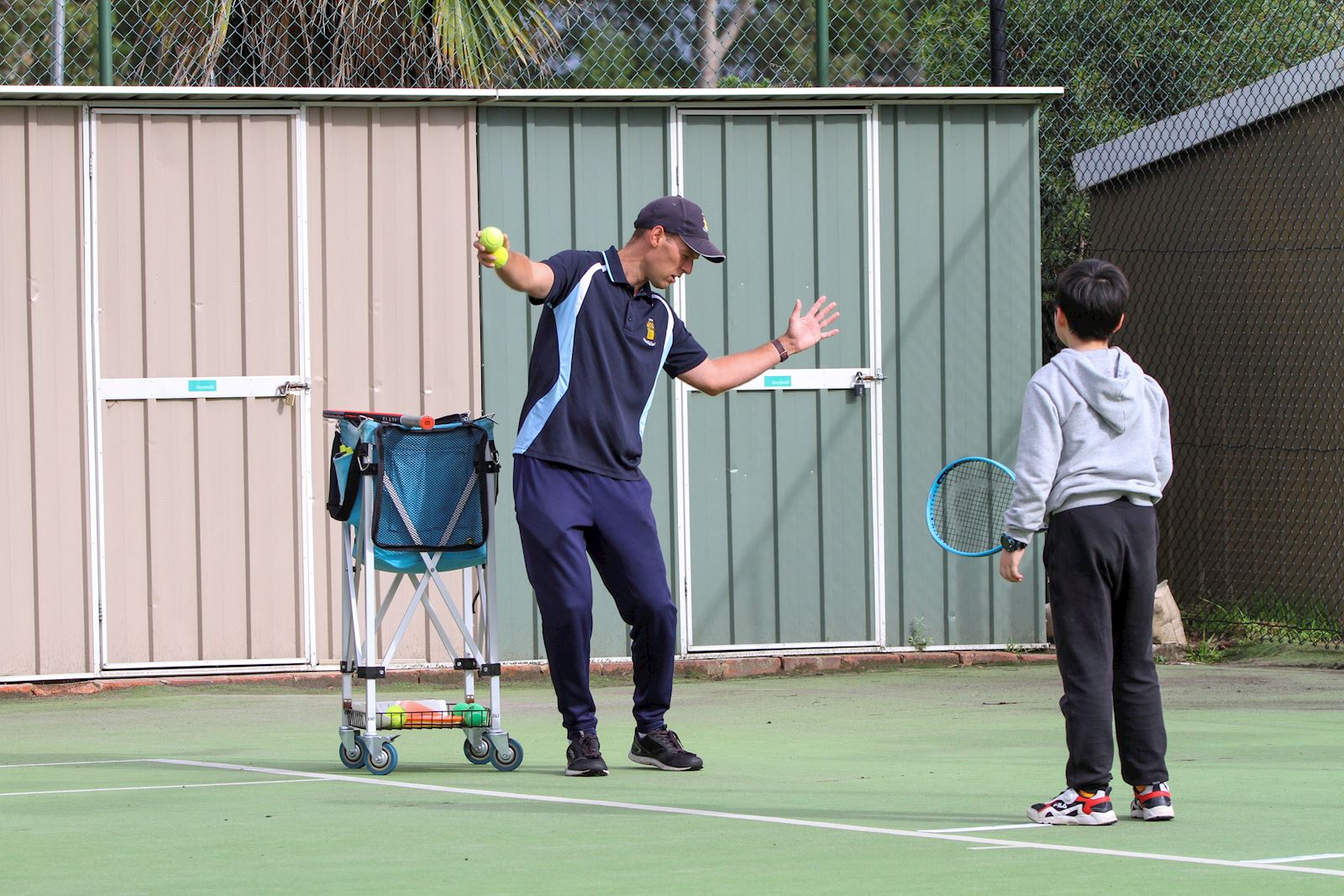 Grass Roots Tennis Academy is the external company which delivers coaching to members and visitors at Kew Tennis Club. The Head coach is Evan Sanna and he has two assistant coaches (Tim and Ted) who assist with daily lessons.
Coaching is available weekdays for all ages & standards.
Evan can be contacted on 0413 354 704 or by email at grassrootstennis@outlook.com
KTC members are entitled to a 10% discount on all coaching fees. Conditions apply.
Private lessons:
60 minutes: $100
45 minutes: $80
30 minutes: $55
(semi-private lessons are the same total amounts)
Tennis Hot Shots 4-7 years:
Class format: 30 minute sessions
Program Costs: 10 weeks = $220, 9 weeks = $198, 8 weeks = $176
Junior Group Coaching 8-17 years:
Class format: 60 minute sessions
Program Costs: 10 weeks = $270.00, 9 weeks = $243.00, 8 weeks = $216.00
1 hour = $30
Adult Group Coaching:
Class Format: 60 minute sessions
Program Costs: 10 weeks = $295.00, 9 weeks = $265.50, 8 weeks = $236.00
1 hour = $30
Cardio Tennis:
When booking in for the term, lessons are $24 per session; payment is required for the term on enrolment. Casual sessions available @ $26 per session (bookings essential).
Grass Roots Tennis Academy Pty Ltd - Terms and Conditions
• Extreme wet weather or extreme heat
We understand Melbourne weather can be tricky at times. In the event of extreme wet weather or extreme heat, Grass Roots Tennis Academy Pty Ltd will make the executive decision to cancel or postpone tennis lesson(s). We will aim to give you as much notice as possible prior to our scheduled tennis lesson.
In the event tennis lessons are missed due to inclement weather, the number of lessons missed will be credited towards the following school term. Makeup lessons may be scheduled during the school holidays contingent upon court availability and coach availability. We will not provide refunds.
• Overdue invoices
Invoices must be paid by the due date. If an invoice is overdue, tennis lessons will be paused until the full outstanding amount has been paid.
• Tennis lesson attendance
In the event an individual is not able to attend the scheduled tennis lesson, we strongly encourage another family member or friend to fill the booking as we are not able to schedule additional makeup lessons.
• Cancellation period requires 48-hour notice
If the booking is not a regular, weekly, permanent term reservation, we require 48 hours' notice for cancellation as all invoices are final.
• Promotional photos
Grass Roots Tennis Academy reserves the right to take photos and videos for promotional purposes.
• Public holidays (Victoria)
Tennis coaching will not be conducted on Victorian public holidays (this includes the Melbourne Cup Day and AFL Grand Final Public Holiday).
2022 Victorian Public Holidays
In accordance with Victoria's public holidays Grass Roots Tennis Academy will not be conducting tennis coaching on these days. Please see dates below.
January 2022

Monday 3rd January – New Year's Day

Wednesday 26th January – Australia Day

March 2022

Monday 14th March – Labour Day

April 2022

Friday 15th April – Good Friday

Saturday 16th April – Holy Saturday

Sunday 17th April – Easter Sunday

Monday 18th April – Easter Monday

Monday 25th April – ANZAC Day

June 2022

Monday 13th June – Queen's Birthday

September 2022

Friday 30th September – AFL Grand Final Eve

November 2022

Tuesday 1st November – Melbourne Cup

December 2022

Sunday 25th December – Christmas Day

Monday 26th December – Boxing Day
Grass Roots Tennis Academy Pty Ltd | Last updated 9th March 2022