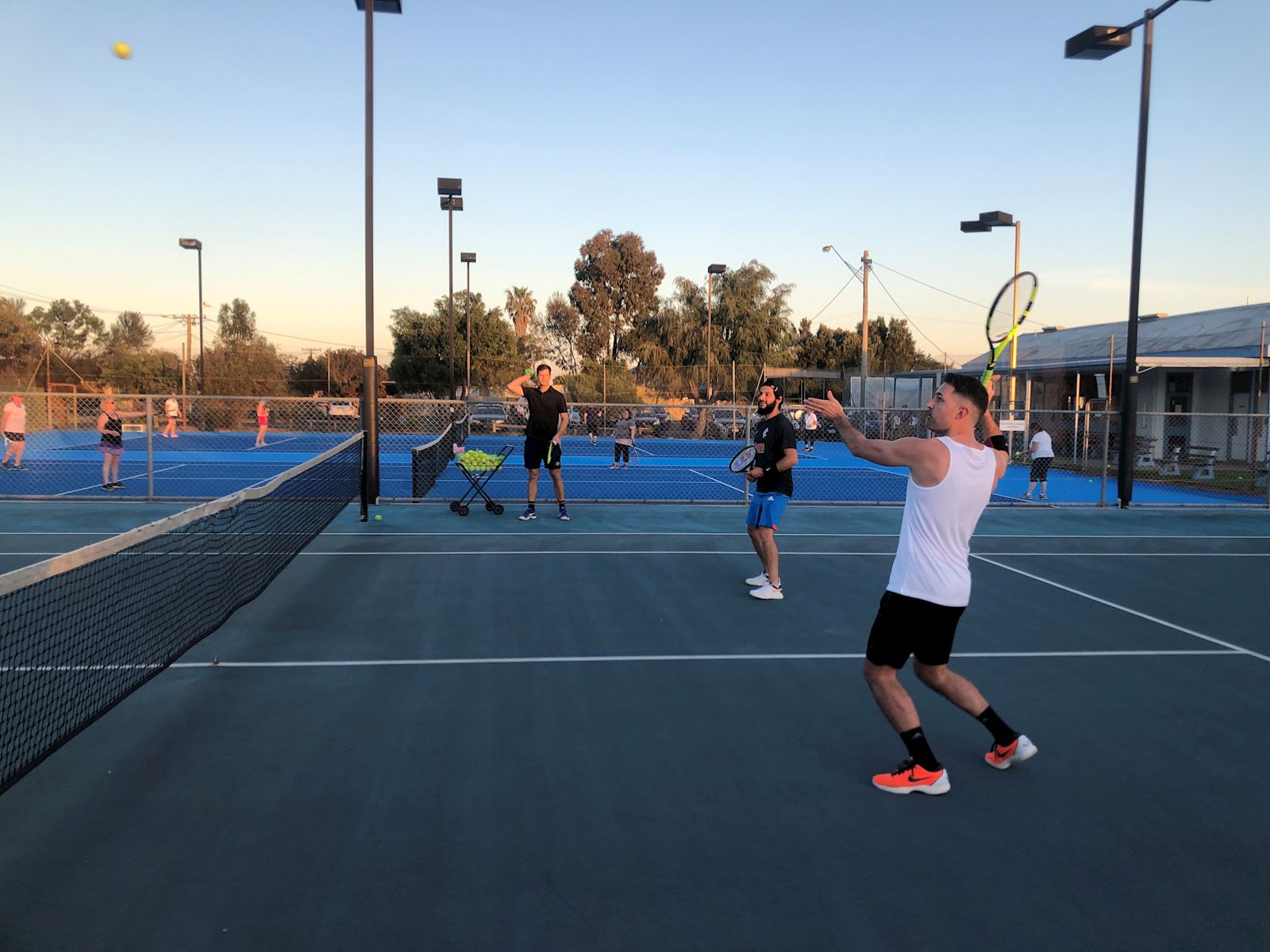 Coaching solutions can be tailored for your needs. You pick the time, day and type of coaching and we can assist in delivering it.
At this current time, coaching is primarily run on the following days:
Juniors Group Sessions:
Friday afternoons, between 4pm and 7.30pm.
Adult Cardio Sessions:
Tuesday evenings, between 4pm and 9pm.
Semi-private and private lessons can be arranged any time between 7am and 9pm, pending court availablity.
Get in touch today to discuss your needs.

Coaching Programs
There are a range of coaching options available at Hadfield Tennis Club for all ages, skill levels and abilities, including:
Junior group lessons
Junior squad training
Adult group lessons
Private lessons & more
Head to our Coaching Programs page or Hot Shots Tennis Academy for more information. Book a trial start your coaching journey today.
---
Coaching Provider
Hadfield's club coach is Gim Kurti from the Hot Shots Tennis Academy.
Gim is supported in delivering coaching progams by:
Adam Dandeniya
Justin Butera
Marco Comuzzo
Find out more about Gim at our Coaching Provider page.
Get in touch
Contact Gim on:
M: 0432 698 093
W: Visit the Hot Shots Tennis Academy website for more information.